In 1975, the punk rock movement inspired many people to push the boundaries of style. Now more than ever we search for bold and unique ways to express ourselves and stand out from the crowd. At Halo couture, we have seven funky-colored hair extensions to do just that—including blues, pinks, reds, and purples—and in multiple styles. Read today's blog for a full tour of these shades and how to make your own bespoke colored hair extensions at home!
Silver Hair Extensions
The Grey and Silver hair trend has been making a comeback recently. Silver hair extensions are a cool and light shade of silver that can be used to match silver hair or added to other colors for a funky ombre effect. Our Silver Extensions are available in a variety of styles including clipped-in extensions, tape-ins, and even full head wefts. We also have an ombre that uses our Silver/Grey shade called T1B/SG which is a root of black melting into Silver.
Pink Hair Extensions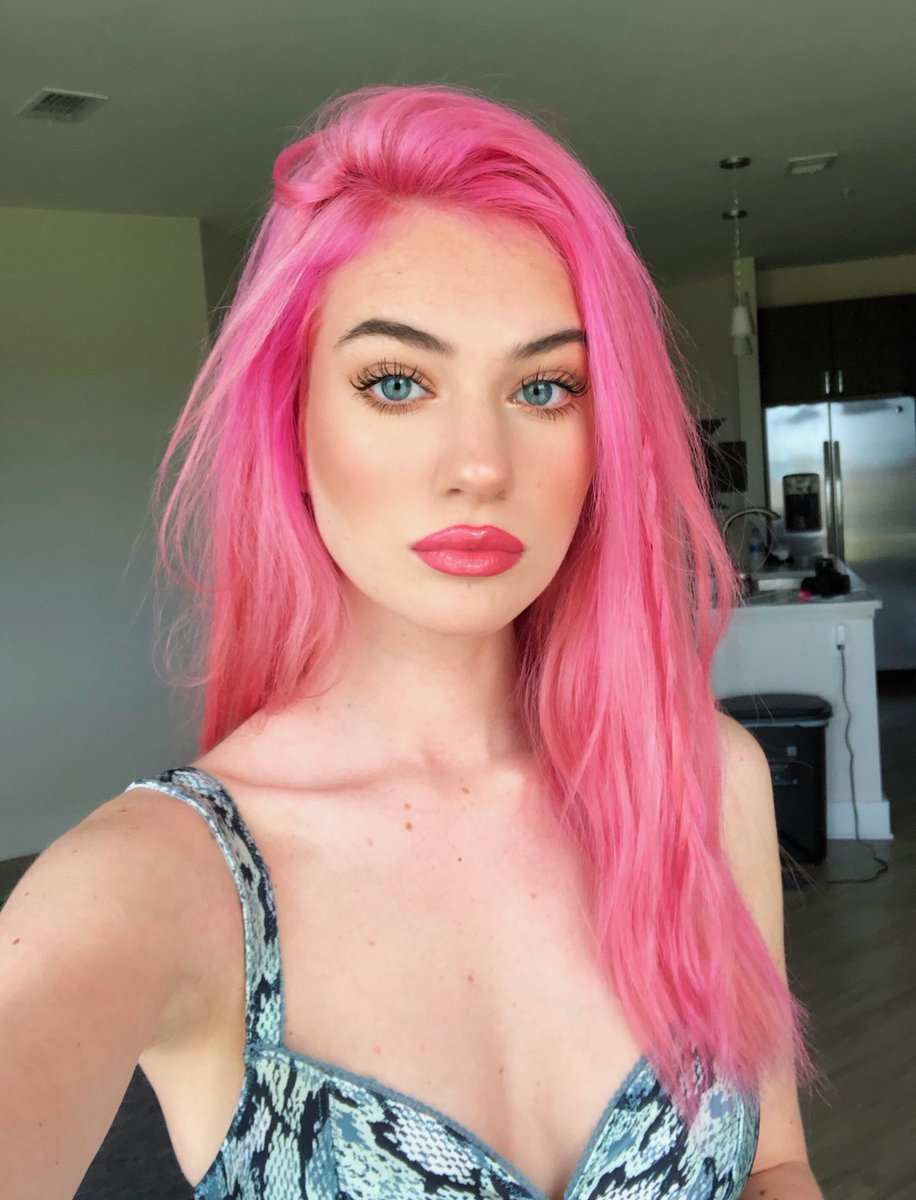 Pink is a soft and pretty color that can be used to bring out your feminine side. This pastel hair color is also known as "Baby Pink" and can be found in Multi-Piece Clip-Ins, One Piece clip ins and Fringes. It can be used to match baby pink hair or added to other colors to create flashes of color. We love this shade when it's added to blonde hair extensions to create a cute but fun balayage effect.
Blue Hair Extensions
This royal blue shade will make you feel like you've been splashed with a bucket of cool-toned blue paint. From Katy Perry to Demi Lovato, celebrities have rocked this look on the red carpet usually teaming with grunge, and glam accessories. We suggest you try our Double Weft Hair Extensions, Streaks, or tape extensions balayage for the perfect match!
How To Get Colored Hair At Home?
The colorful hair trend is still as popular as ever. It's also surprisingly easy to achieve if you use the right products! All of our hair extensions are made from 100% Remy, Human Hair, so they can be safely dyed with semi-permanent color if you wish to make your own creation!
Leave the dye on for the advised time on the product instructions (usually 20-40 minutes), then rinse thoroughly under warm running water until all traces of color have been removed. Remember, any chemical service applied to hair extensions will affect the quality just like with your own hair. Before you bleach, dye, or lighten your hair extensions, we recommend treating them with a deep-conditioning mask.
We suggest using our shade lightest blonde because it's a super light, clean blonde and will provide just enough lift to achieve any vibrant color. If you want to achieve multiple colors on the hair, you'll need to purchase several semi-dyes.
Conclusion
At Halo Couture, we recommend using "Crazy Color" hair dye for colorful hair colors. It's super simple to use and ready straight from the bottle, no need for any mixing or measuring! This brand specializes in colorful hair colors, and it's super simple to use—just separate your professional tape in human hair extensions into sections of your choice, then apply the dye directly onto the hair. As mentioned earlier, any dying service even something as gentle as a semi will still have an effect on extensions—they aren't attached to your natural roots, so they're not protected by this layer of natural protein. Please make sure to condition well after coloring to return natural oils back into your hair; this will help keep your extensions healthy and hydrated.